Lawn Care Services in Waukee, IA & Surrounding Areas Like West Des Moines & Urbandale
We offer lawn fertilization, weed control, aeration, overseeding, and more!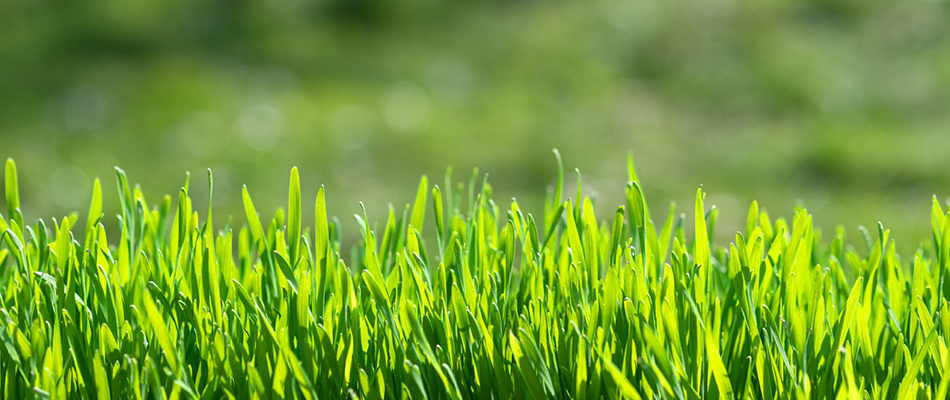 If you want to give your lawn everything it needs to thrive, you've come to the right place! At Brilliant Borders Landscaping, we offer our lawn care services to residential and commercial property owners in Waukee, West Des Moines, Urbandale, and other nearby areas in Iowa. Whether you need lawn fertilization, weed control, aeration, or overseeding - we offer all of these lawn care services, plus much more.
Lawn Fertilization

We offer two fertilization programs to supply your lawn with all the nutrients it needs to stay healthy and beautiful throughout the year - Platinum and Gold; while the former includes seven steps, the latter is five. These programs begin in early to mid-April, then end in mid-to-late October.

Weed Control

Our weed control service is just what you need to say goodbye to pesky nutrient-stealing weeds for good! We'll apply pre-emergent weed control treatments at the beginning of the year to get ahead of weeds before they sprout. Then, we'll utilize post-emergent treatments throughout the rest of the season to eliminate any existing weeds on your lawn.

Our weed control treatments are highly effective against common weeds in our area, including dandelion, clover, crabgrass, creeping Charlie, and wild violet.

Lawn Insect Control

We offer effective lawn insect control treatments to protect your turf from grubs, chiggers, armyworms, and chinch bugs.

Lawn Disease Control

Get ahead of fungal diseases before they damage your turf with our preventative lawn disease control treatments! Some common lawn diseases we target include fairy ring, red thread, rust, and more.

Lime Treatments

We offer lime treatments to balance your soil's pH level and improve your lawn's nutrient uptake, which we'll apply in the spring and fall.

Soil Testing

Our team can test your soil to produce a highly detailed report on its pH level and specific amounts of nutrients like phosphorus, magnesium, iron, calcium, potassium, and manganese to gauge what your lawn lacks. We'll even take soil from several areas to determine an accurate report of its overall health.

Aeration

Compacted soil can hinder your lawn's ability to absorb the nutrients and resources it needs. Fortunately, that's where our aeration service comes in! We'll perform core aeration in the fall, between September and October, to loosen soil compaction and improve nutrient access to the roots of your grass.

Overseeding

If you want to fill in bare and patchy areas on your lawn to make it thicker and denser, then our overseeding service is for you! We'll spread a premium mix of Kentucky bluegrass and ryegrass seeds to promote healthy, resilient grass growth. We also recommend scheduling this service annually to ensure your turf continues to look great year after year.

Our overseeding service is available with aeration to provide optimal conditions for the seeds and yield better results for your lawn.
---
Sign up for our lawn care services to achieve the lawn of your dreams in no time!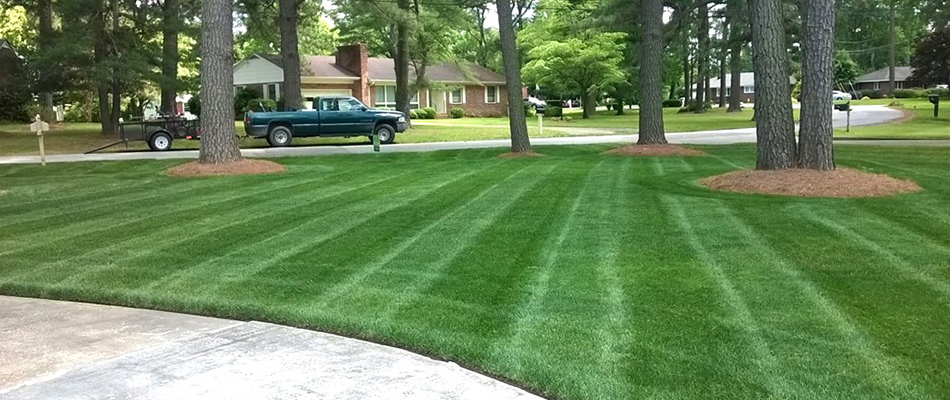 Everyone's dream lawn is full of healthy, lush, verdant grass, and our team at Brilliant Borders Landscaping is here to help you achieve that! From supplying it with much-needed nutrients through fertilization and battling weeds to improving nutrient access to the roots of your grass - we offer everything you'll need to boast the most beautiful turf on the block in no time!
We offer our lawn care services to homeowners and business owners in Waukee, West Des Moines, Urbandale, IA, and throughout the surrounding areas. Call us today at (515) 664-6205 to sign up for any of them!